It was probably the most exciting day for all our Crimson children, but for us too! Santa's visit didn't miss our pets either! An event full of joy, an upcoming Christmas atmosphere, and gifts is about to start!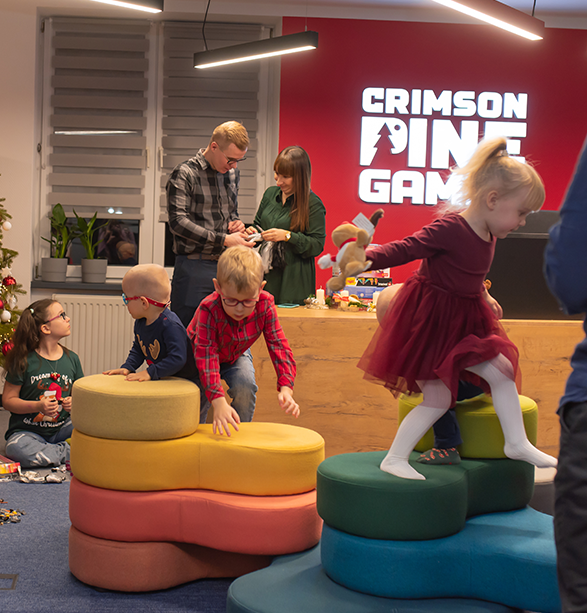 The excitement & wait.
"Daddy, is Santa already there and waiting?" - my daughter asked while we were driving to the office. I smiled and said, - "He is on his way. His sled will soon arrive. Just be patient :)". We finally arrived at the office and at first glance, we could notice the Christmas atmosphere going through all the rooms. Christmas trees, the chants, the smells, and the decorations indicated that the preparations for Santa's arrival are finished.
Santa has arrived!
Ho, ho, ho! These were the first words we heard in the corridor. Children gathered by the entrance were very excited when Santa entered the office. His bell started to ring, his helpers were cheering and encouraging the adults to help bring in the heavy bags filled with gifts. The children took Santa by his hand and they lead him to the main party room. He took a seat and said, - "My old bones need some rest after a long journey". He smiled and everyone felt a warmth coming from him :).
Let's have some fun with Santa!
Santa welcomed everyone and despite his aching back, he was jolly and full of energy. He decided to start his visit with a story about the "Santa's magic bag." The children gathered around and listened to Santa carefully. His deep voice was mesmerizing and it managed to keep children calm for a long while. The story was captivating enough to keep everyone (adults too!) focused. We only missed a fireplace to fully fall into a blissful mood.
Once the story was over, Santa wanted to have some fun and warm up his bones, so he asked the elves to put on some Christmas tunes to have a dance with us in the circle. Even parents joined the happy dance to make children more eager to enjoy their precious time with Santa!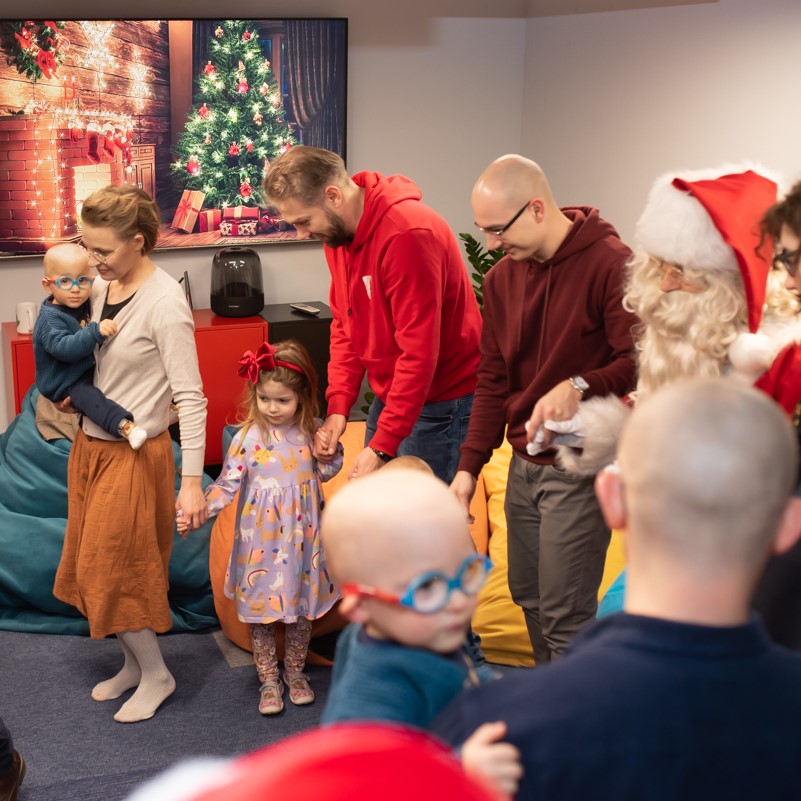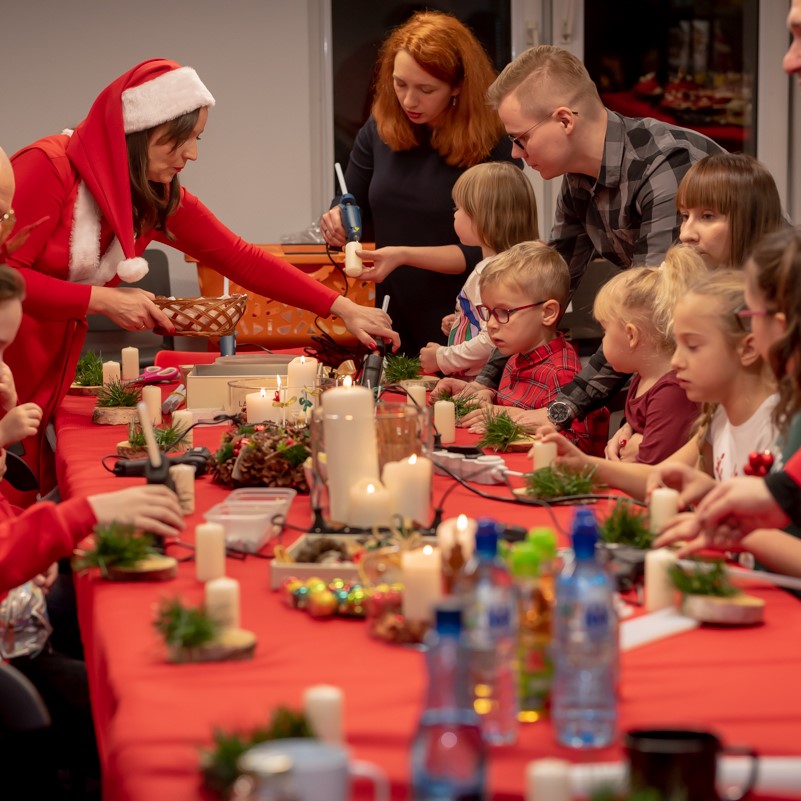 Let's make Christmas decorations together!
After the warm-up dance and good read, everyone was encouraged to help Santa make some Christmas decorations together. Accompanied by Christmas chants we sat by a huge table and started making decorations. Santa's helpers provided us with candles, various beads, wooden stands, glue, and other elements needed. Santa was soo happy seeing how talented and eager are the children! He enjoyed every decoration they made. If someone wanted, a Santa's helper could even make some specially shaped balloons!
Sweets, cakes, and enjoyment.
Tasty sweets and drinks were also a part of the party. We owe it to Kasia - we didn't know she is such a talented confectioner! Desserts, cupcakes, and lollipops were melting in our mouths just like a dream. And of course - children were so happy that they could eat so much sweets - almost without any limits!
Time for the gifts!
Once the initial part of Santa's visit was over, a time for a bit of rest came in so that Santa was able to review his big notebook with the names of "Good Children". Luckily, all children were good so no one was left behind! He started with a name, called up the child, and asked a few questions. After that, a dreamt gift was given so that the excited child could open up the present and enjoy it. Those who wanted could make a special photo with Santa and hug him.
What's most interesting even our Crimson pets received gifts from Santa. We are sure they loved them!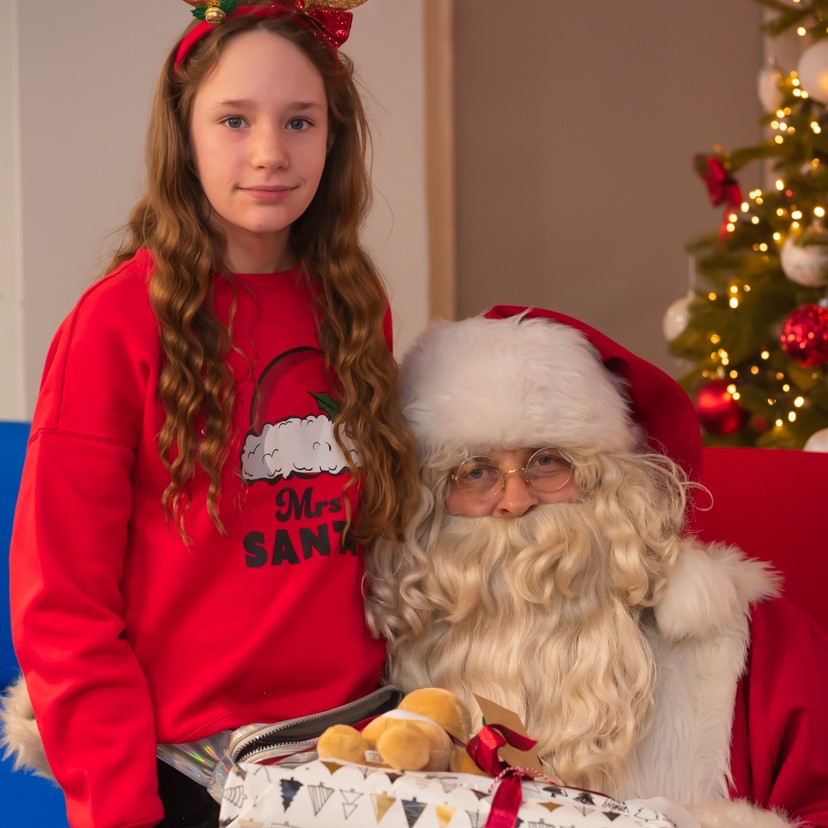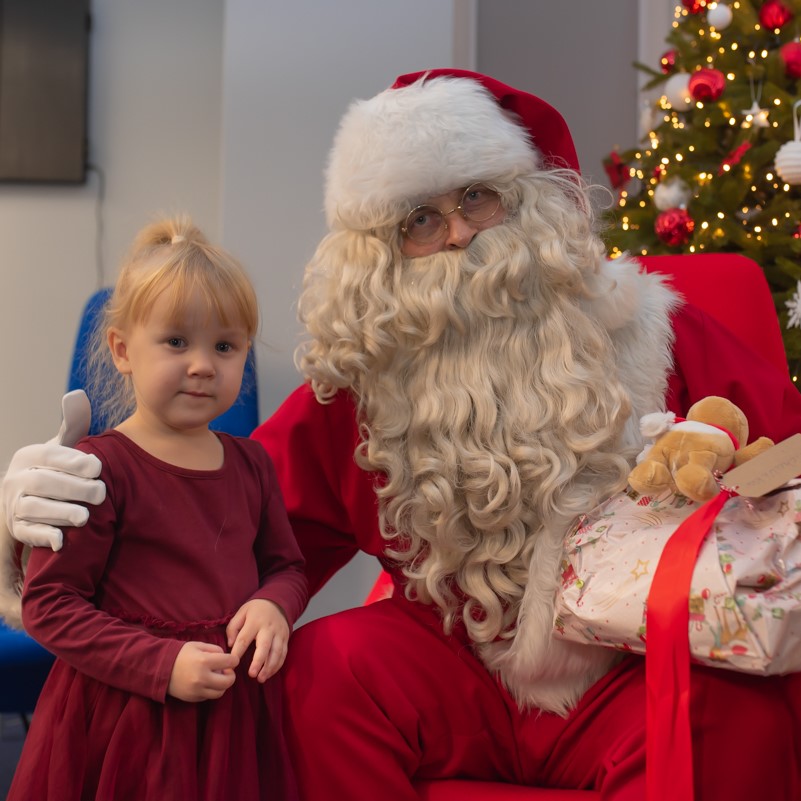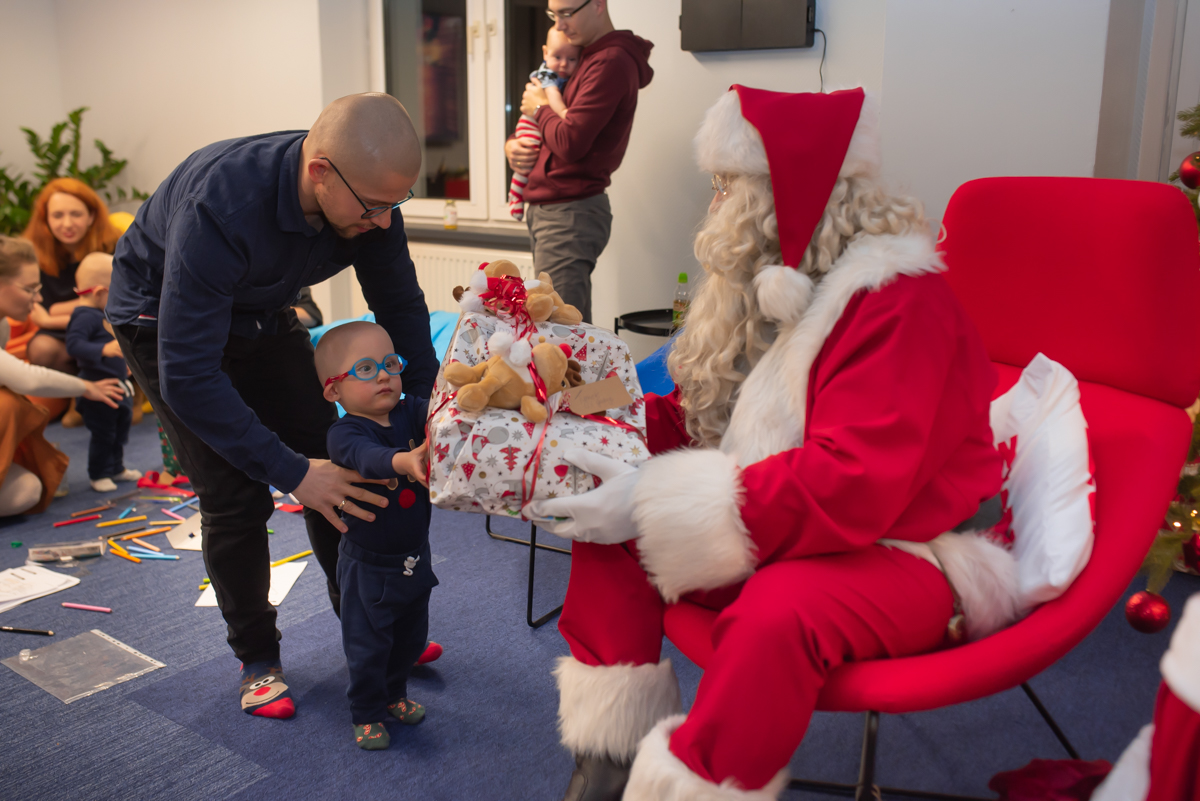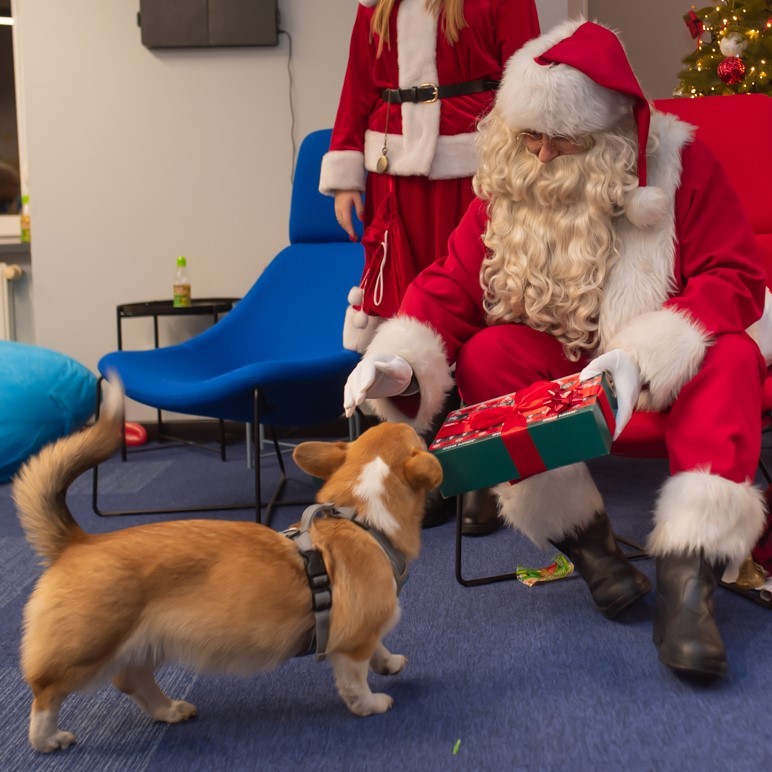 Thank you!
A wonderful evening with our families and Santa's visit was not only the opportunity to give children and our pets some joy and gifts, but it also helped us to integrate, and feel the upcoming Christmas atmosphere. We felt just like a big family having some fun, feasting, and chatting.
It was a wonderful evening. Thank you, Santa for your visit! Thank you Zuzka, Kasia, and Natalia for organizing this event! Thank you Magda for a great photoshoot! Thank you Crimson Pine Team and your families for these wonderful moments of joy!